Events
SUCCESS AT THE MONSTER MILE!
Paraplegic and Quadriplegic Individuals drive Falci Adaptive Furniture Row Cup Car
For the first time in years, quadriplegic individuals drove. But they didn't just get behind the wheel of any car. They were able to drive an specialized, adaptive NASCAR Cup Car around the infamous Monster Mile in Dover, Delaware.
Drivers with limited or no control of their arms and hands used cutting edge technology built into the car to steer, accelerate and brake using only their head and mouth. A specially designed helmet, help drivers steer left and right, while "sip and puff" technology assisted drivers in accelerating and braking.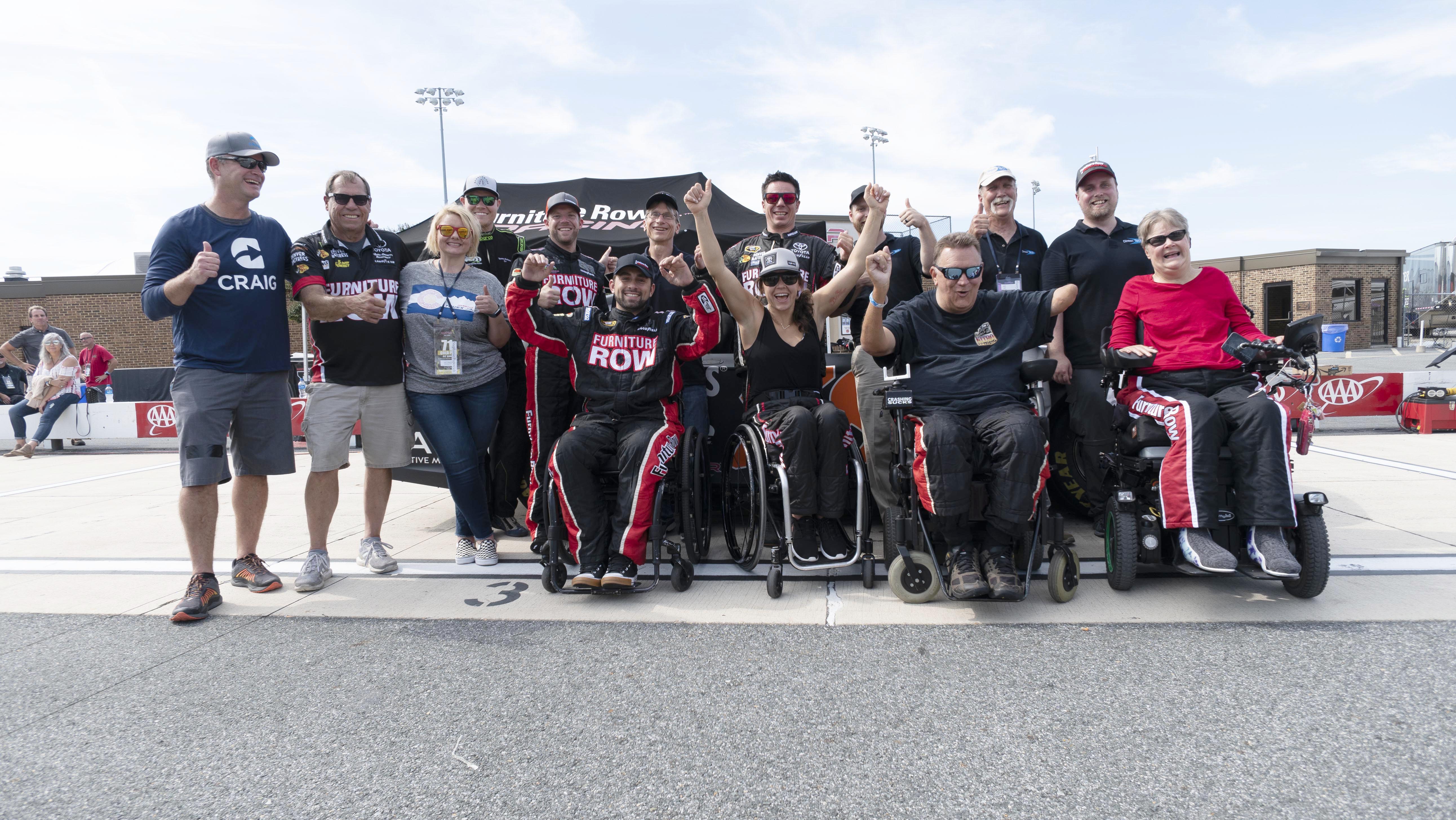 MORE EVENTS ARE COMING FOR THE 2019 NASCAR SEASON. STAY TUNED!